At the moment, WordPress is one of the most popular content management systems out there. The famous 5-minute installation and the ease-of-use of this CMS are the main selling points. It's also very versatile: you could use it to create a personal blog, a corporate website or even a e-commerce website. The possibilities are endless. Combine this with a huge collection of plugins and the sky is the limit.
A search engine for themes
One way to differentiate yourself from the hundreds of WordPress users is to choose a unique WordPress theme. A simple Google search will show you that there's an abundance of WordPress themes. Finding the right theme isn't so easy after all. That's where findthemes.net comes in handy. It's a WordPress themes search engine with a database of almost 500 WordPress themes.
Theme databases
The themes are selected from popular WordPress theme databases. You'll find themes from ThemeForest, Woothemes, Vivathemes, WPzoom and many others. You can search per 'theme provider', creation date and color. The results can be filtered by number of columns or by price range. These tools are really useful when you're looking for example for a 3-column green WordPress theme for under $50.
Submit your own themes
For the WordPress-developers among us: you can also submit your own themes. This can be a great way to increase your online presence and hopefully increase your sales (if you're selling paid WordPress themes). But that doesn't mean you can only submit your own themes. If you've found a great WordPress theme you can submit it and share it with the rest of the world.
Examples
Here are some of the themes I found via this website. It's a combination of free WordPress themes and premium WordPress themes and it show the versatility of the themes database.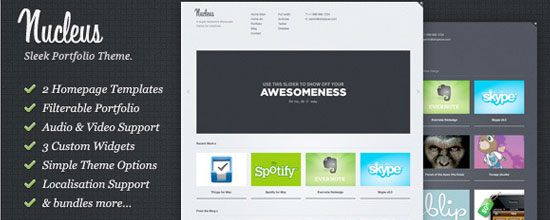 A sleek and simple portfolio theme designed by Orman Clark, the man behind premiumpixels.com. This theme focuses on simple lines and subtle effects to showcase your talent.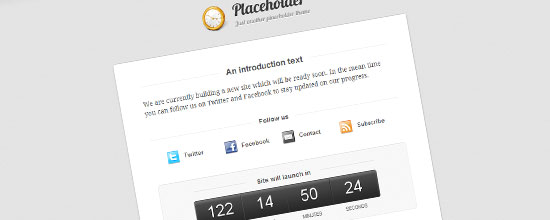 This theme is perfect if you have a website in development and you simply need to let your visitors know how to get in touch and how long until the site will launch. A simple, stylish theme from WooThemes.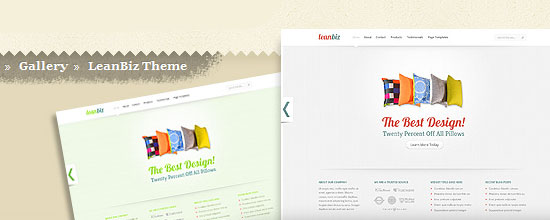 LeanBiz is a lean, mean, business theme. Its layout is simple and professional and the homepage is sleek and to-the-point. The beautiful homepage slider creates a clear call to action and allows for countless slide variations. LeanBiz is a great theme for those looking to give their website a clean new look.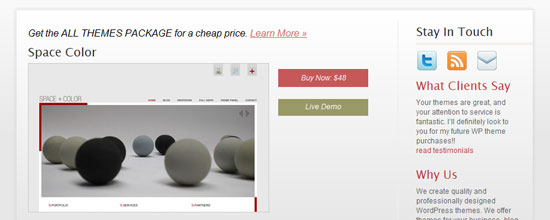 This theme is created with a lot of different purposes in mind. Great to show your work and portfolio, and with a little bit of imagination you can use this theme for a lot of different purposes, small business sites, personal etc.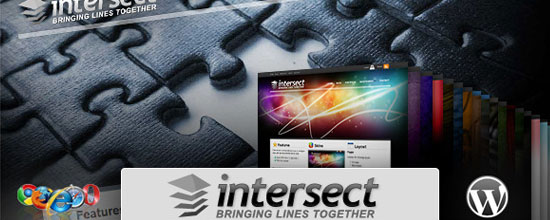 Intersect is a bold, striking WordPress theme with various layouts, colors and easy to setup. This theme is ready to get a site up an running out of the box. It is easy to customize and is configured for fast skinning. It comes with 8 different skins, each with a unique custom background.