Cw2 Personal Gallery | DEMO | DOWNLOAD
A beautiful dark gallery theme. This theme comes with a lot of great features such as 3D effects and even a music player. Images can be cropped to thumbnails to be displayed on the homepage.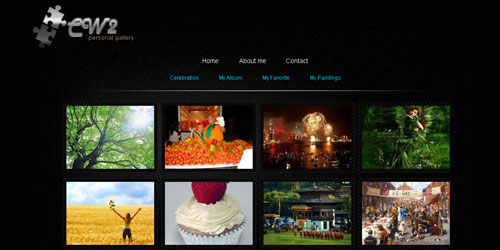 One of the most famous gallery themes, made by WooThemes. Snapshot is a theme with two different layouts, allowing you to switch between a photoblog and a design gallery. You'll also find three different colour schemes.
Gallery is a beautiful showcase-style WordPress theme built on the Thematic framework as a child theme. A very clean and stylish WordPress theme.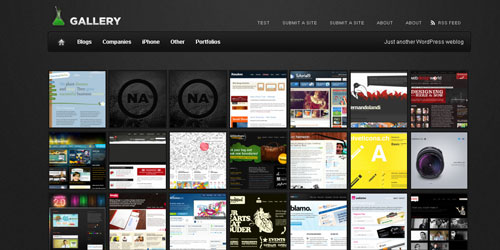 An unconventional gallery theme. The way these pictures are organised results in an eye-catching gallery theme.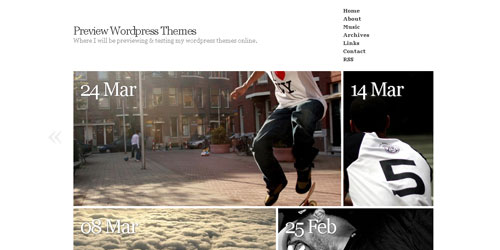 A CSS Gallery WordPress theme for webmasters who want to build CSS showcase or web gallery. Packed with built in Tagging, Google ads and a sidebar block with 125 x 125 banner ads.
The Unstandard | DEMO | DOWNLOAD
This is probably my favourite gallery theme in this list. It not only looks great, but it's also packed with great functions.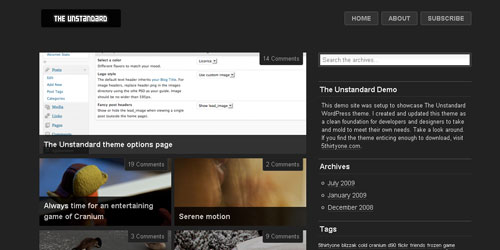 Nautilus | DOWNLOAD
Nautilus is a modified version of K2 for WordPress, which allows you to use the K2 platform as a photoblog. This is a beautiful, clean theme.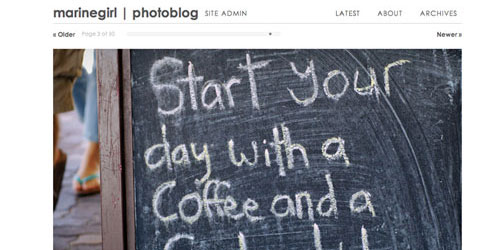 Hyku Gallery | DEMO | DOWNLOAD
This theme is very basic: it doesn't offer comments or many other blog functions…it's mostly meant to use WordPress as a simple CMS to manage the display of some photos.
Sharpfolio is a WordPress theme designed to enable Web Designers, Graphic Designers, Photographers, Motion Designers, Artists or any creative professional to showcase their work in a simple, clean, beautiful portfolio. Sharpfolio aims to focus primarily on your work, because after all, this is what's most important.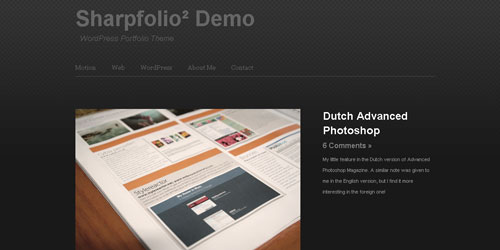 A fancy gallery theme that comes in two colours: black and white. This theme comes with various plugins such as PageNavi, PostRating, Postcount…