Zexee
Zexee is a free, two column WordPress theme originally based on The Design Superhero's previous design. This theme was designed with the main focus being on typography and a unique look.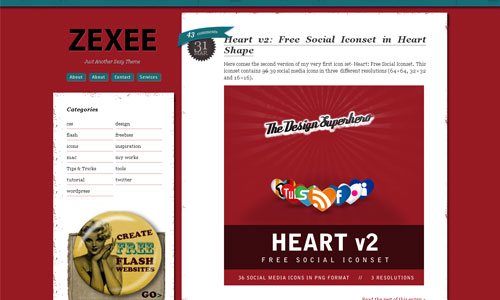 Glory
Glory is a theme that is perfect for personal blogs. It has a fun and fresh design with some really funky colours.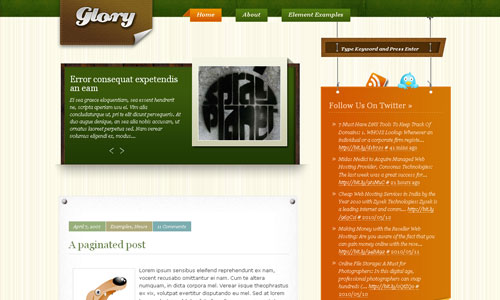 Magazeen
This bold magazine 2-col-theme was designed with the main focus being on typography, grids and magazine-look.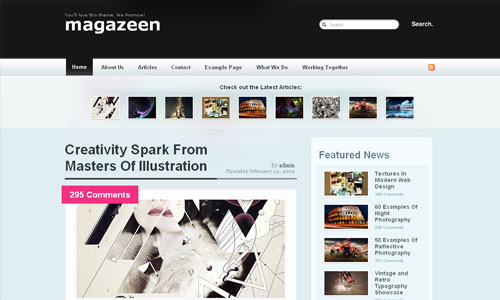 Notepad Chaos
Notepad Chaos is a theme with a unique style. One of the things I like most about this theme is the beautiful background.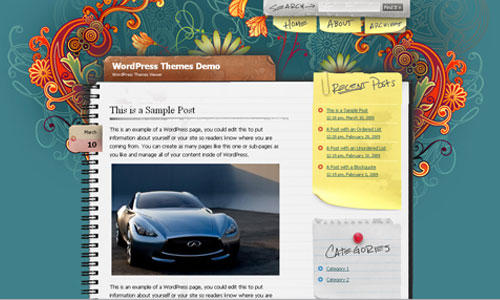 Infinity
This theme has 3 fixed columns, thumbnails integration, Flickr, Delicious and Twitter integration as well as an attractive visual design.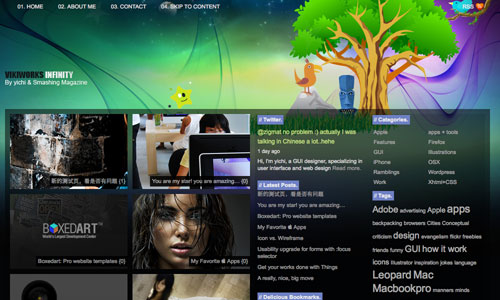 Rockstar
This theme its simple layout, and clean colour palette means easy customizations to this neatly coded theme on the ever-popular WooThemes framework.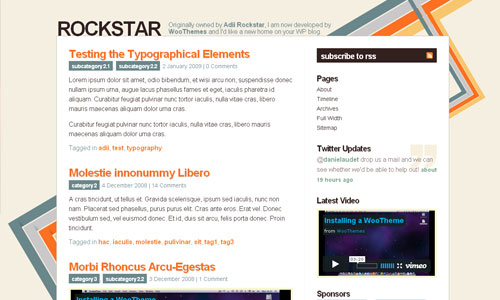 Craftwork
This theme has a very nice handcraft layout. It's compatible with latest WordPress versions, ready for threaded comments and tested on various major web browsers.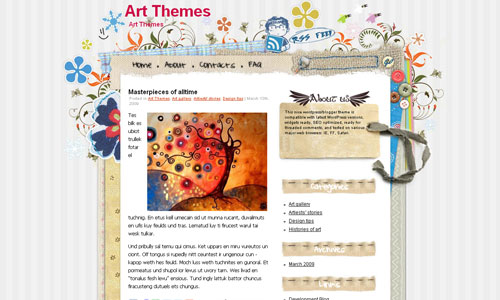 Watercolor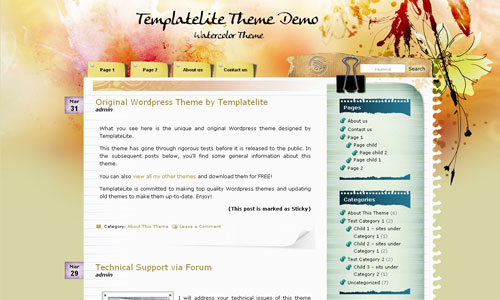 Color Paper
This theme aims to combine visual appeal with clean typography and vivid design elements.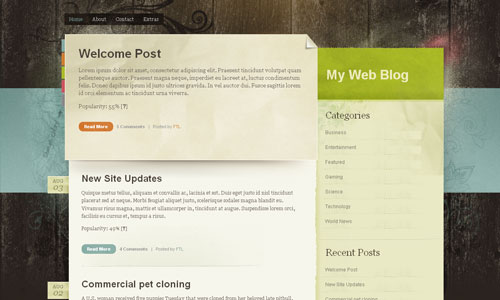 Imprezz
The theme can be used in various setting for various purposes – in magazine-blogs, but also in corporate and private blogs.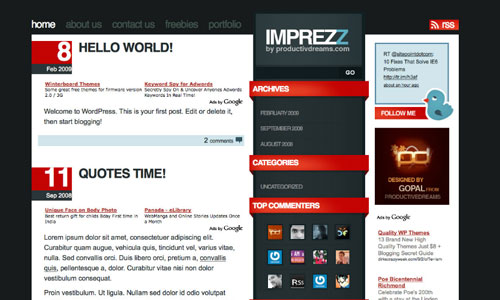 Colourize
This theme uses contrast as an eye-catcher. It has a widget-ready sidebar, so everything on the sidebar can be moved around with ease.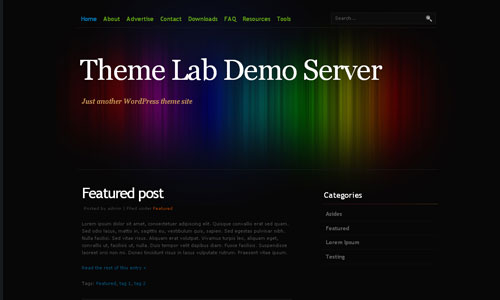 Acosminbiz
This colourful WordPress theme has a jquery slider, drop-down menus, threaded comments and various other theme options.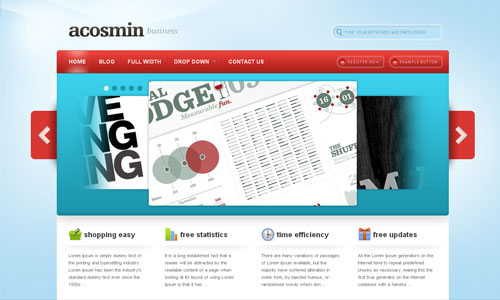 Lightsource
Lightsource is a great theme for personal bloggers looking for a fun and brightly colored design. This theme comes with three different color schemes, 3 advertisement areas, an optional blog style layout, and more.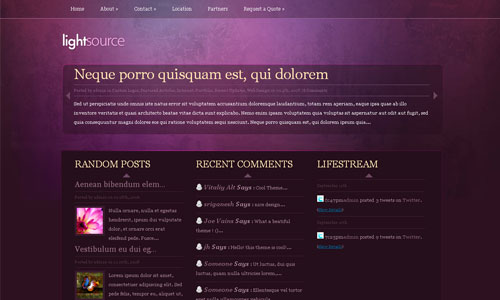 Intersect
Intersect is a bold, striking WordPress theme with various layouts, colors and easy to setup. This theme is ready to get a site up an running out of the box. It is easy to customize and is configured for fast skinning.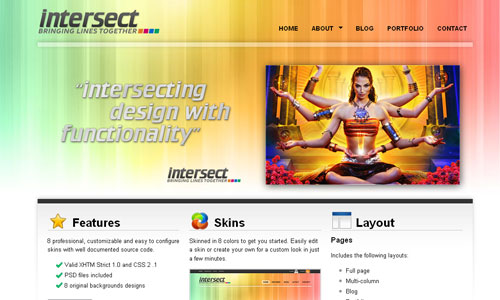 Pandora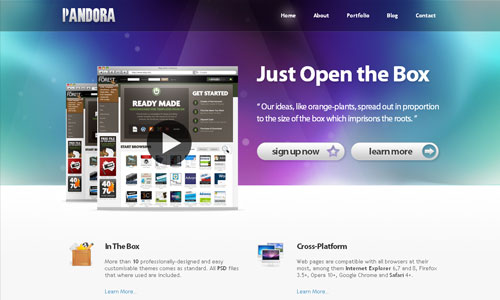 Boardwalk
This colourful WordPress themes is packed with useful features and custom widgets.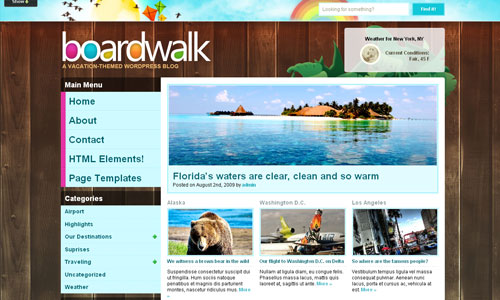 Vintmint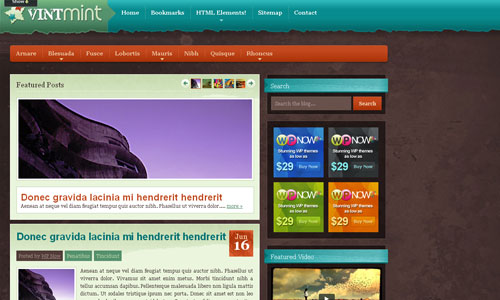 Elements
This theme is probably the most colourful theme in this list. What's even better is that it comes with a lot of useful features.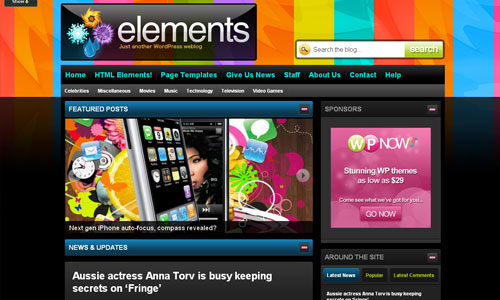 WP Color Video
There's something we haven't seen in this post: a video theme. That's why I give you WP Color Video: a colourful video theme with auto resizeable videos, featured videos…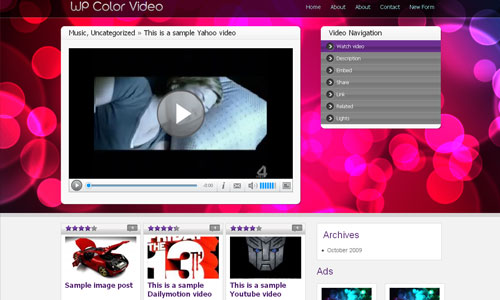 Quiktab
Quiktab is a standards-compliant, one-page theme powered by WordPress and jQuery. All the content is loaded in one place, then navigated through with jQuery so users get smooth animations and no page reloads.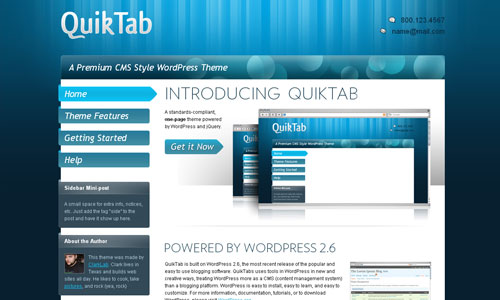 If you enjoyed this article, please consider sharing it: