About Pixmac
Pixmac is one of the most popular microstock websites in the world. They launched in 2008 and they have been growing steadily ever since. Today they have over 8 million stock photos and vectors. If you can't find the stock you're looking for here, you won't find it anywhere. Every item is examined, analysed and approved by Pixie, the real CEO of Pixmac. This way only the best stock resources will make it on the website.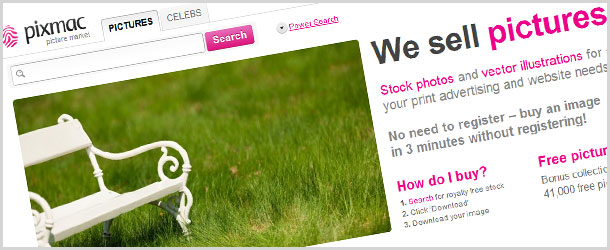 How to participate
Participating in this giveaway is really easy: all you have to do is follow @TheRoxor and retweet this article (you can use the button on the left of this page). This contest ends on 15th June 2011 at midnight. After that, the winners will be picked randomly. Here's a recap:
Follow @TheRoxor
Retweet this giveaway
Cross your fingers
Good luck everyone!