US-Paris
A simple, black business card for us-paris.com.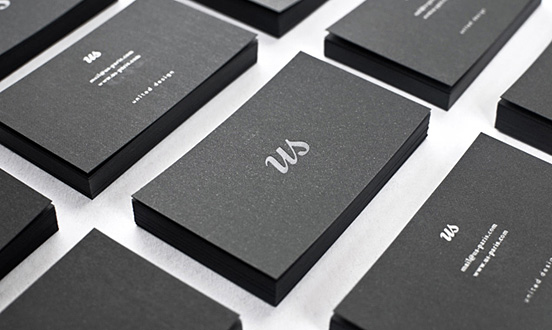 Antanas Juodsnukis
Personal business card for Antanas Juodsnukis, printed in one color on heavy 500 grm paper with orange edges.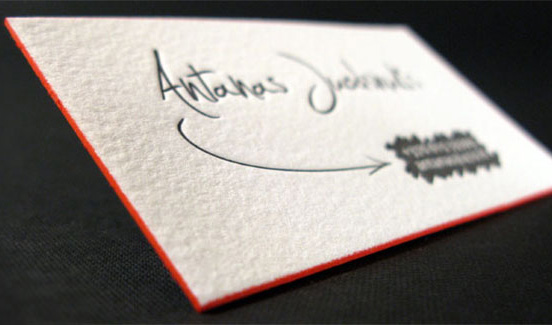 L'Abbatoir
Stylish black and white business card, designed by Glasfurd & Walker.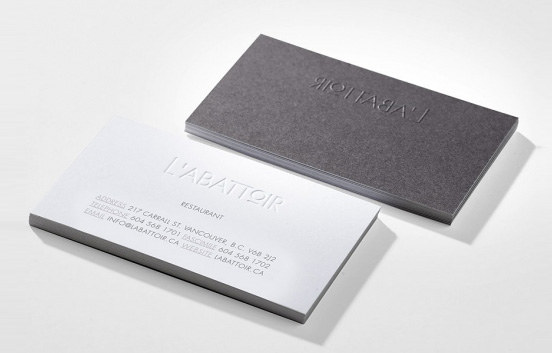 YouAndIGraphics
Minimalistic and colorful business cards for Youandigraphics. There's even a QR-code on these beauties.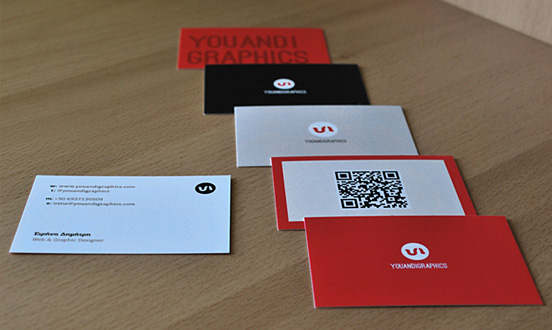 Henry & Co.
A modern business card with a classic touch for Henry & Co. Designed by Ferreira Design.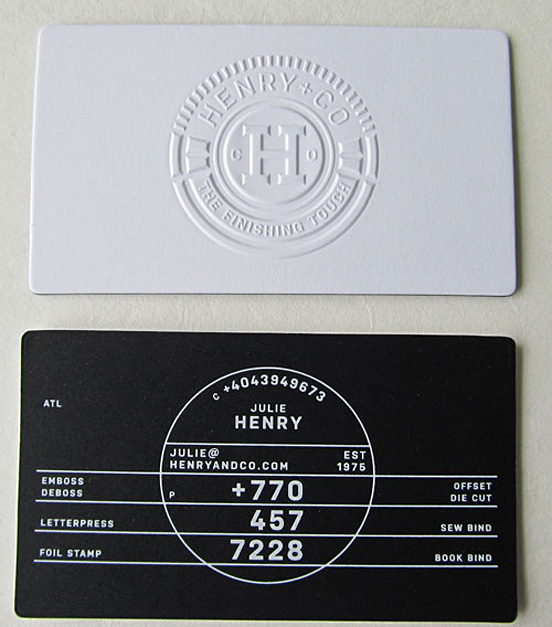 Dom Romney
This is probably the most eye-catching business card in this list: a bright red/orange business card for Dom Romney.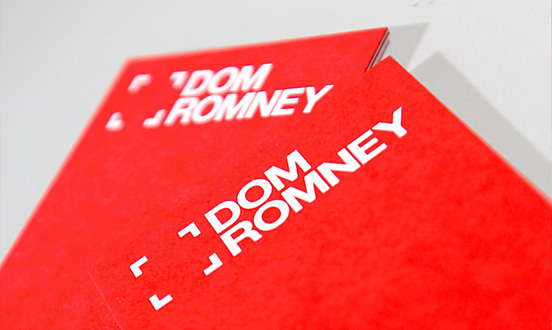 Sweet
A sweet business card for a company with the same name. They're using this clean and modern black design.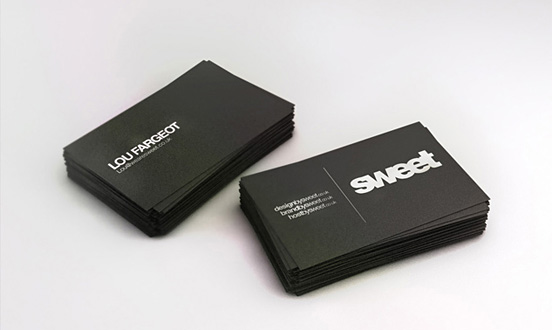 Eyegix
This company takes minimal business cards to the next level. They only use a company logo combined with subtle gradients and textures.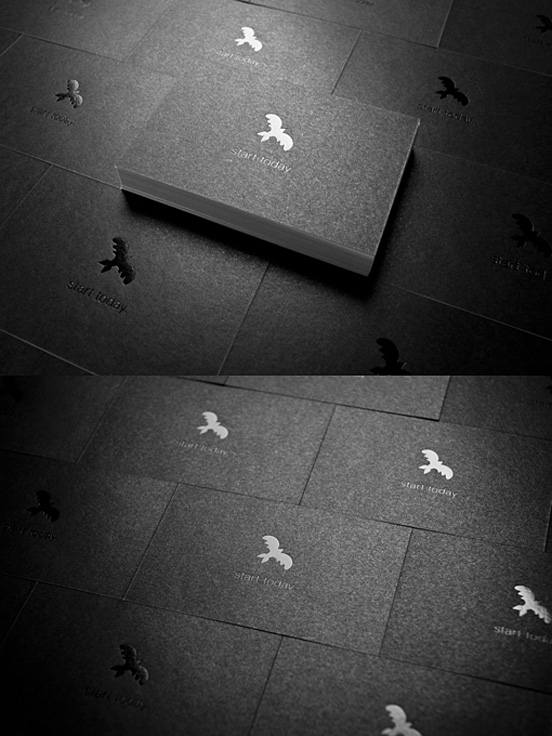 Cows Don't Sleep
A minimalistic business card that steps away from the dark, 'high-end' designs.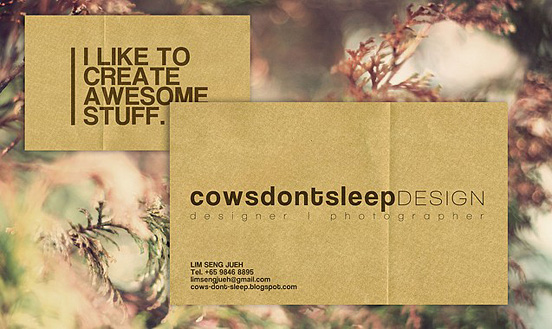 Longzero
Great concept for a business card: go to google – type longzero – click on 'im feeling lucky. Simple but efficient.
Dry
Dry created this modern black & white business card with subtle textures and a cool text effect.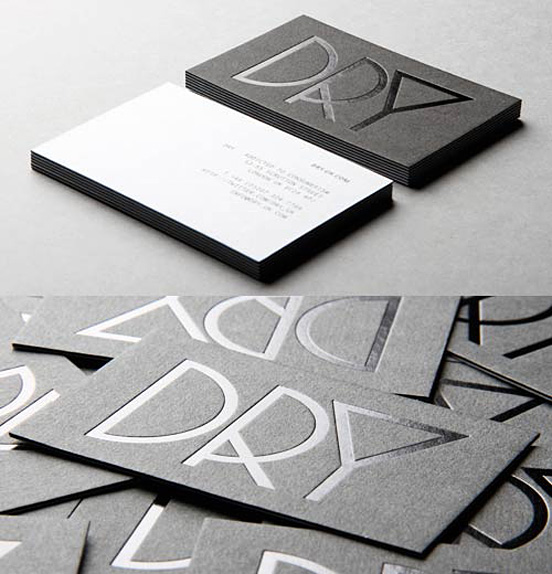 MSTRPLN
This company went for a clean look with this simple black business card.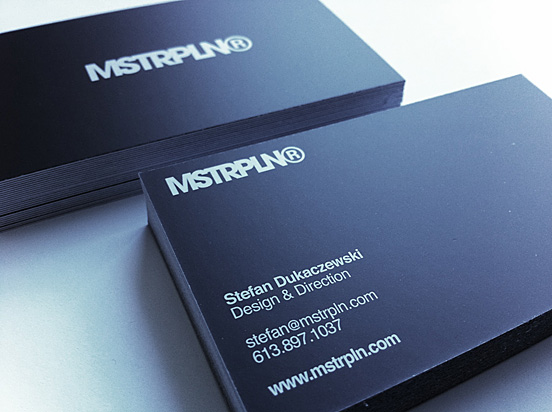 Chris Fisher
The perfect business card for a radio presenter, designed by TBWARAAD.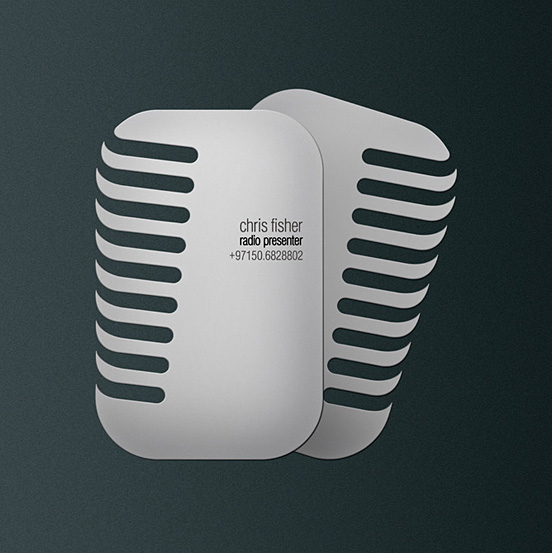 Ornithologist
Creative business card for an ornithologist, designed by Krishnapriya Dutta Gupta.
Barefoot
Fancy business card with lovely colors for Umer Tahir from Barefoot Creativemedia Studios.