Google Zurich
I'm sure you've seen this office plenty of times on the internet. This office is all about fun: it has a lot of specially decorated rooms in which employees can do their work. There's even a game room for relaxation and a gym where you can work out. Check it out: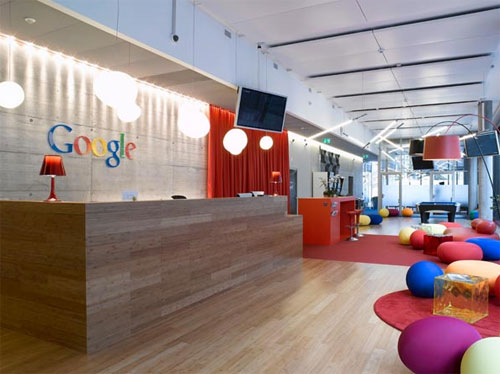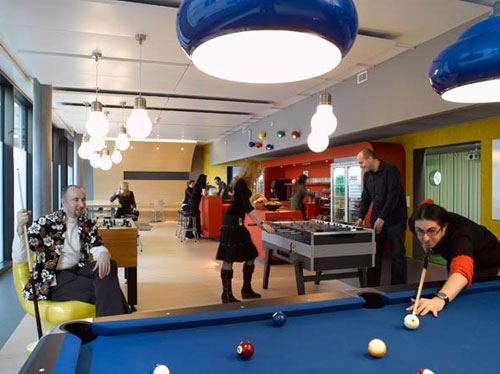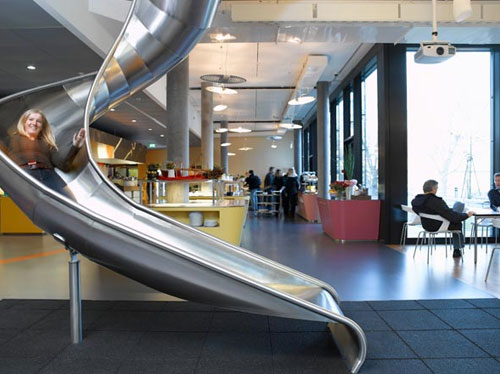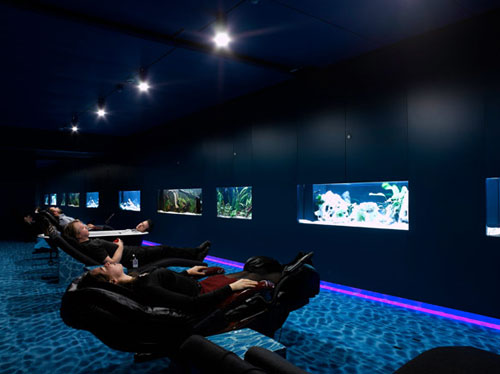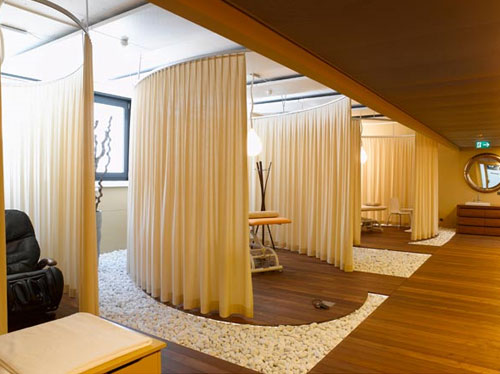 Selgas Cano Architecture
The Selgas Cano Architecture office, designed by Iwan Baan, makes you feel like a part of nature. Thanks to the fact that the office is below ground level and the huge windows, you really feel encapsulated by plants and trees. This looks like a really peaceful environment that stimulates creativity.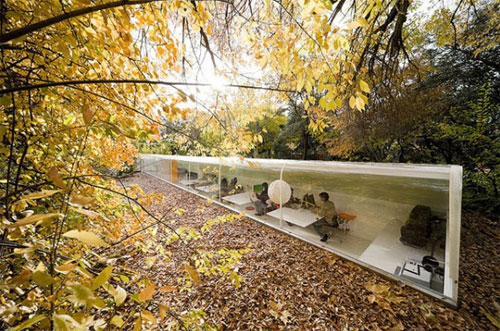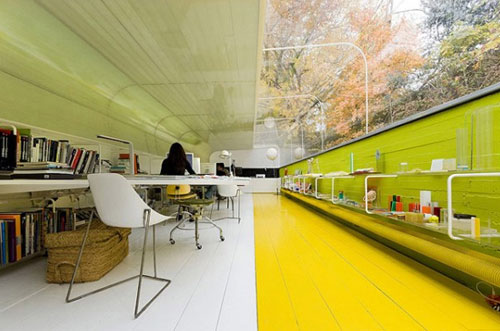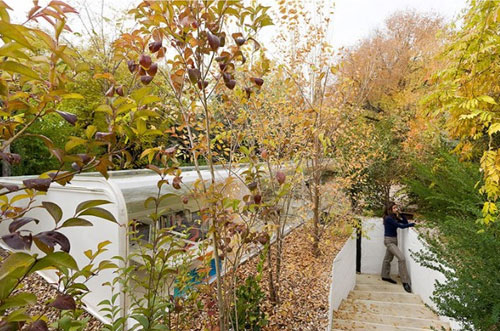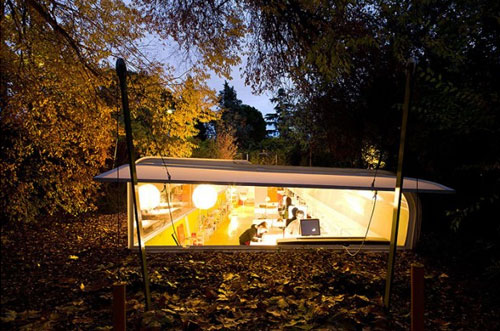 Twitter
Unless you've been living under a rock for the past five years, you've probably already heard of Twitter. This fast-growing tech company recently moved into a new office. This new office looks really clean and simple. You'll find plenty of references to twitter in their office, such as birds and @-symbols.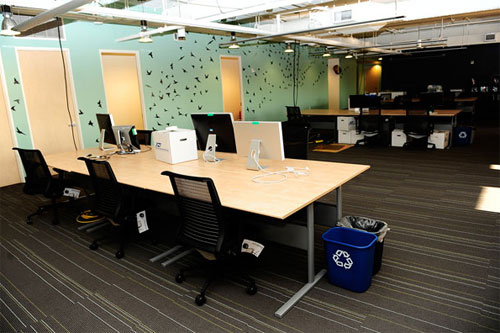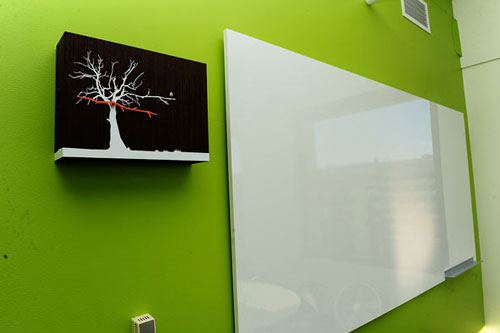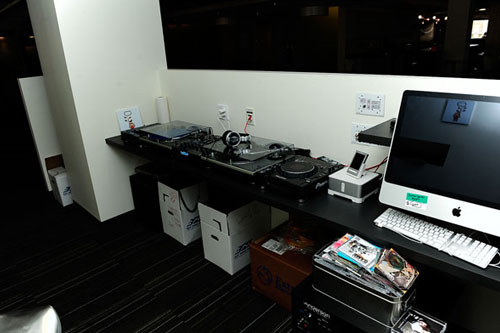 Saegeling Medizintechnik
Saegeling Medizintechnik is a German company that produces high-end medical equipment. The same sense of technology and innovation that they use in their products, is also portrayed in this new office. This results in a clean, stylish building with some sexy curves.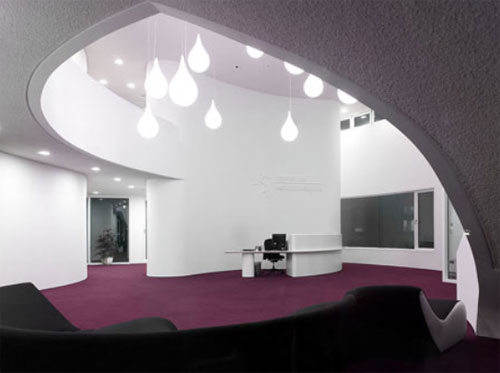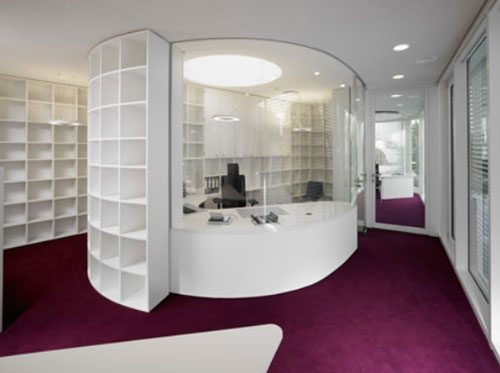 White Mountain Office
This office somehow reminds me of the nuclear bunker in the end of Terminator 3. This old atomic shelter is now used by Swedish ISP. This really is a one of a kind work environment.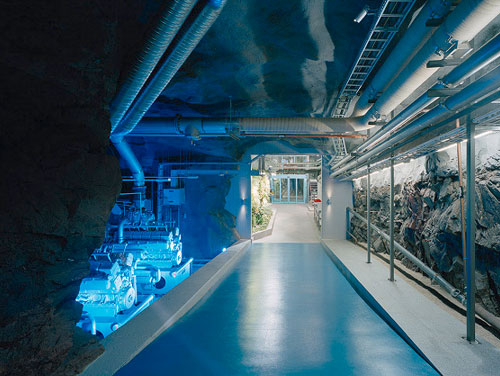 Yahoo Barcelona
Yahoo has several offices around the world. The office you see here is located in Barcelona, Spain. This office is, just like all other Yahoo offices, focused on fun and creativity. This creativity is expressed via paint-like artwork on walls and windows.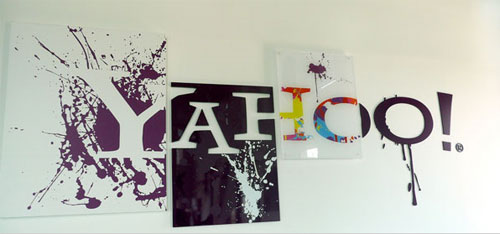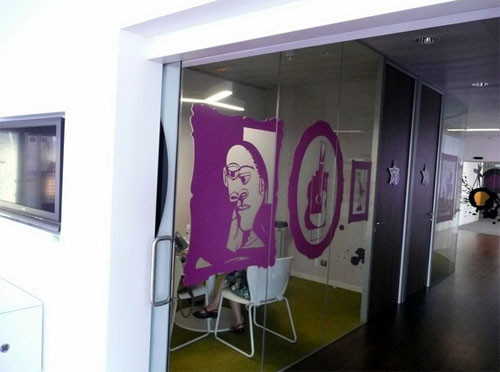 TBWA Hakuhodo
TBWA Hakuhodo is a Japanese advertising company. This awesome office was designed by Klein Dytham Architecture. This office wants to bring the outside in. You'll see plenty of nature inspired elements such as grass and trees.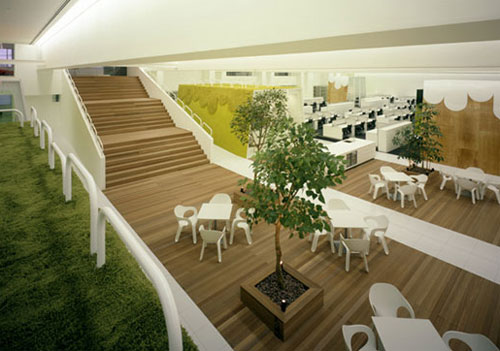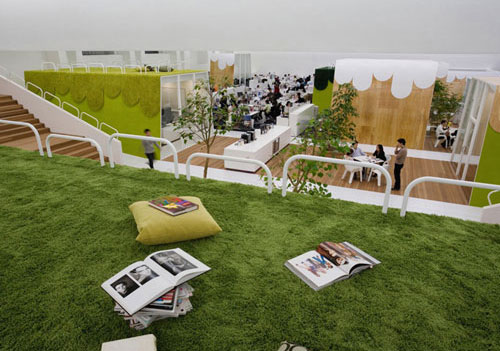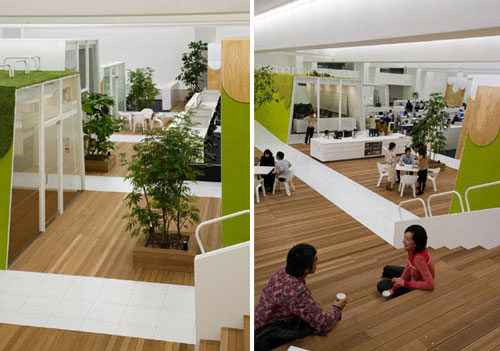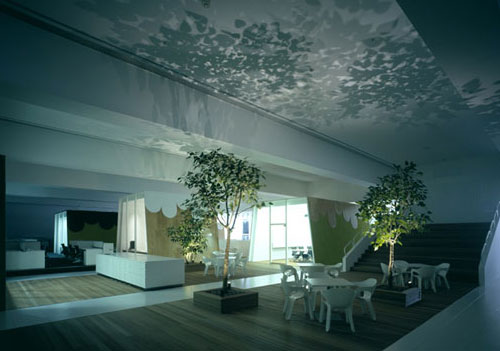 Pixar
You probably know Pixar from great animation films such as Toy Story, Finding Nemo, Wall-E and The Incredibles. But did you also know they have a cool office? (ow, you did?) This office is filled with paintings and figurines from several Pixar creations. You can work in some of the micro-offices or blow off some steam with a game of ping-pong or pool.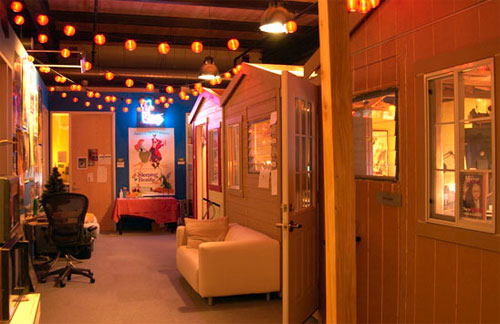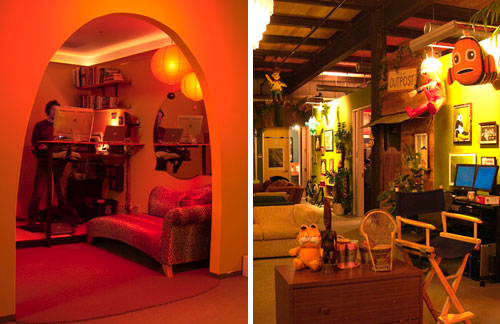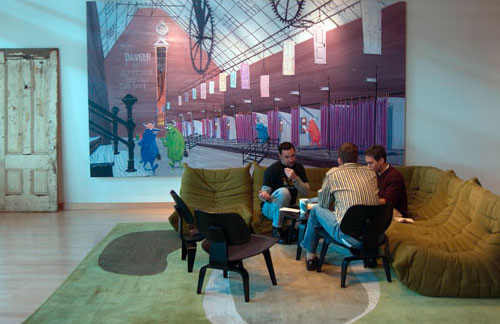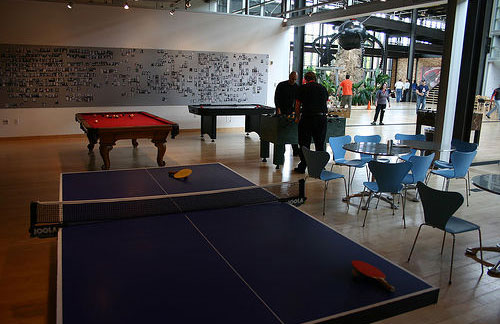 Pallotta Teamworks
Pallotta Teamworks asked Clive Wilkinson Architects to create a one of a kind office. And they got what they asked for. This entire office is made out of shipping containers that are stacked on top of one another. The shipping containers were painted in various colours to add a bit of flair to the workspace.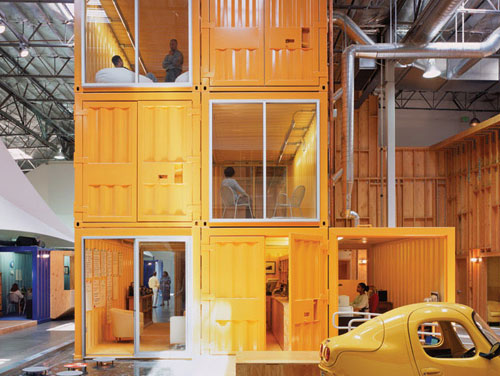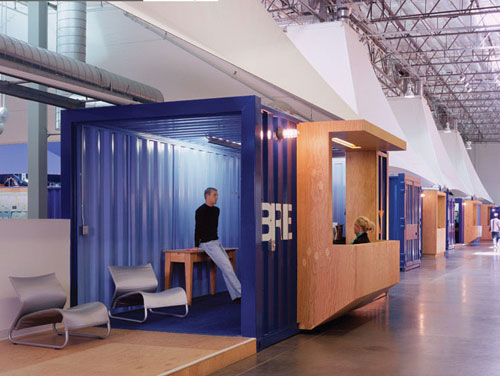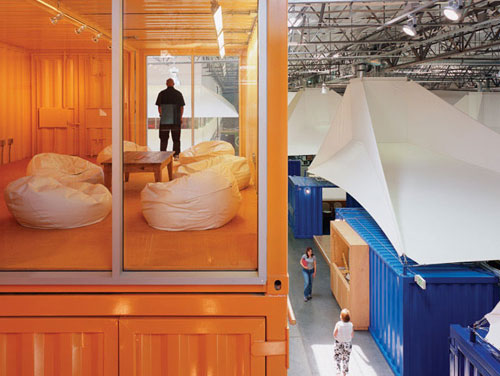 Red Bull London
This is probably one of my favourite offices. Partially because of the sleek minimalistic look, but mostely because of the awesome carbon slide! Red Bull's awesome 3 floor office was created by Jump Studios, an architecture company from London, UK.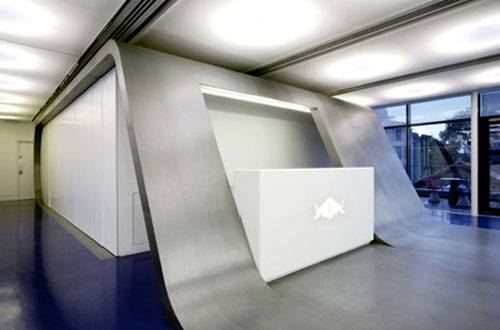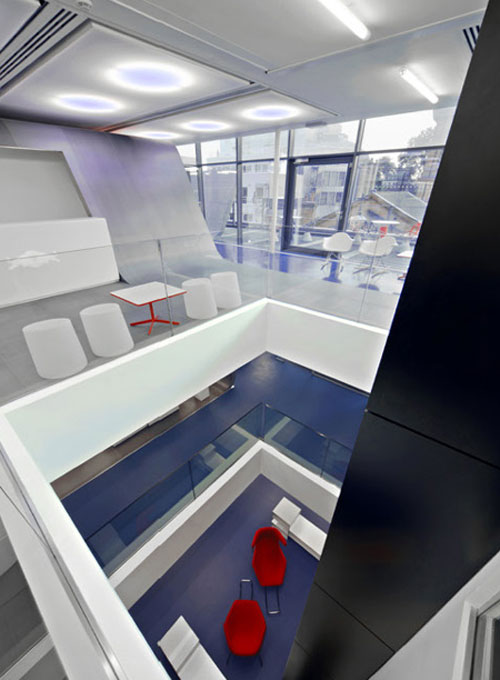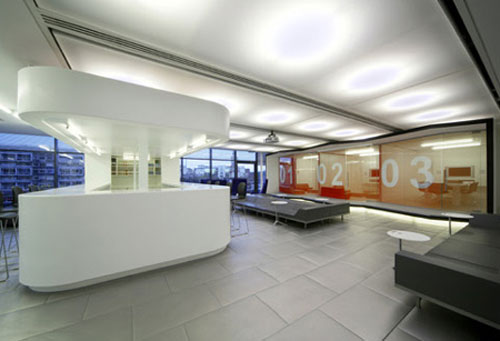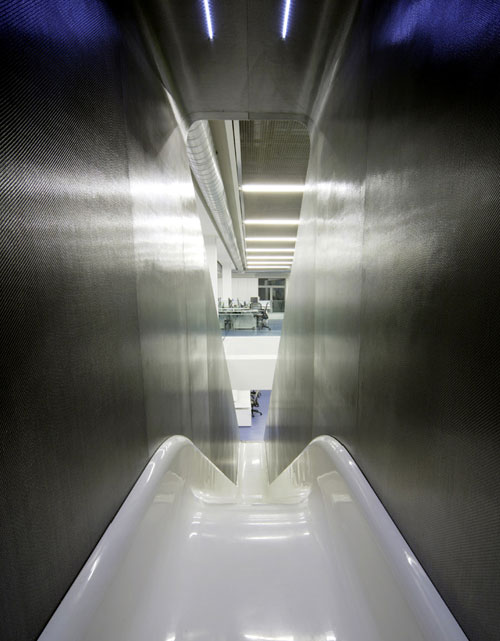 Facebook
The new Facebook office is centred around employees needs and wants. Several small 'neighbourhoods' were created to give each department its own unique style. Employees are encouraged to write on walls, add artwork, and move furniture as they see fit.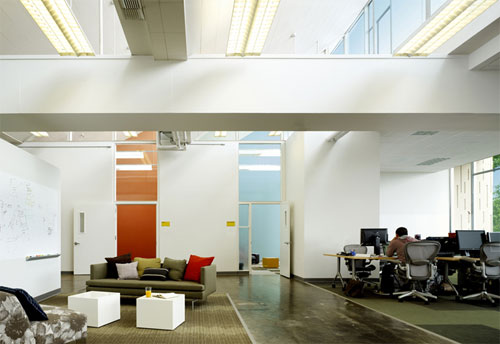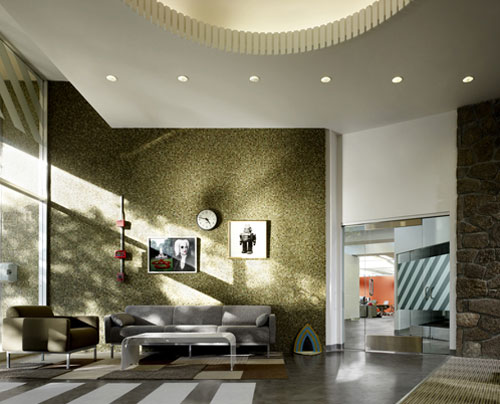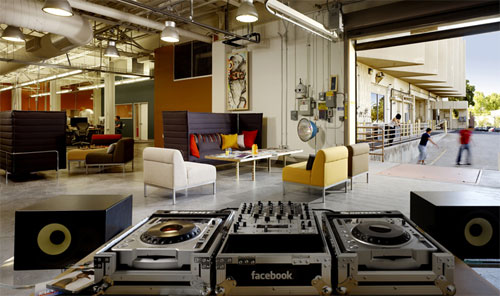 Bastard Store and Office
The Bastard store and office really is a skateboarder's paradise. This is actually a combination of a skate park and an office. I'm sure that few employees will suffer from burnout in this amazing office!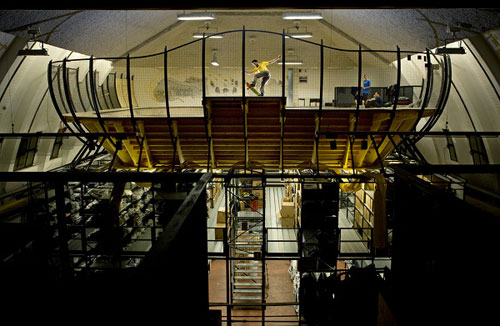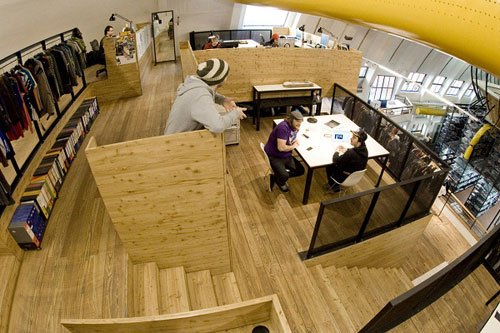 Hyves
Hyves.net is a social networking site that's really popular in the Netherlands. Just like the Facebook office, this office is all about the people that work there. There's only one slight difference between both offices: the Hyves office is filled with bright colours. And when I say bright, I mean really bright. Check it out: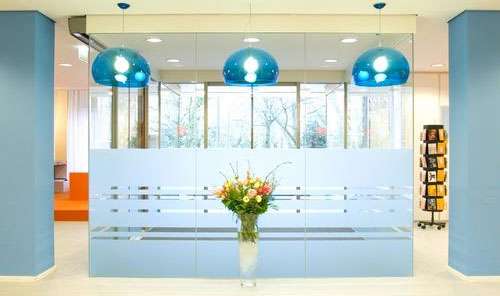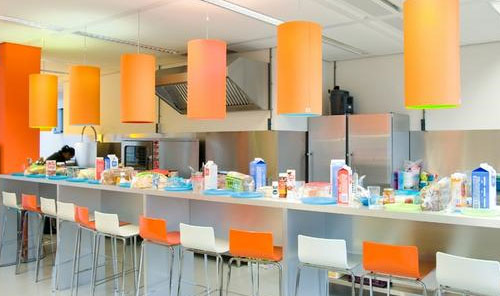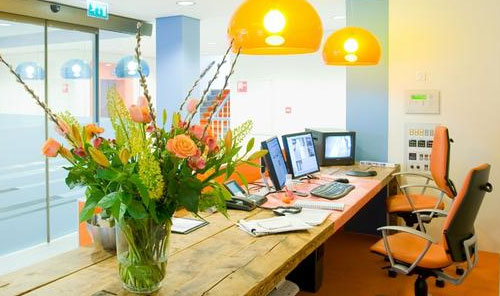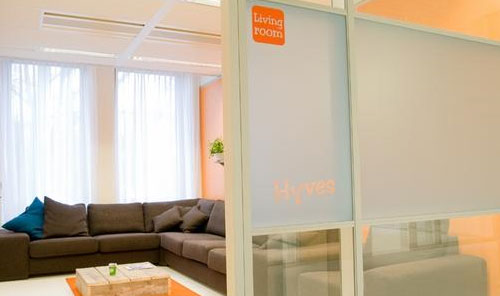 JWT New York
JWT is one of the oldest advertising agencies in the world. This office is designed over five floors and designed to accommodate 900 employees. This office reflects JWT's business model and brand identity and it was designed by the creative minds of Clive Wilkinson Architects.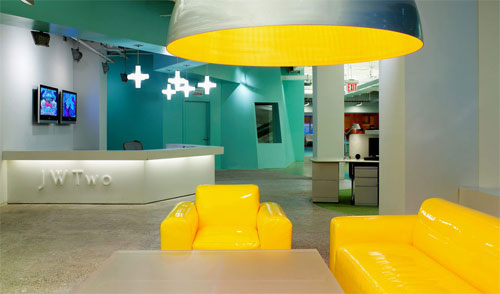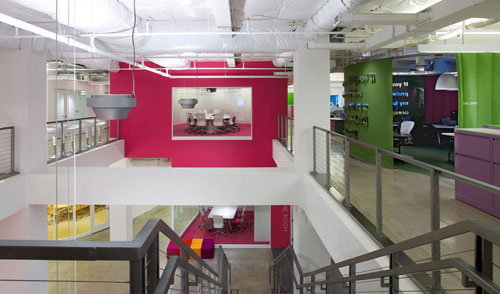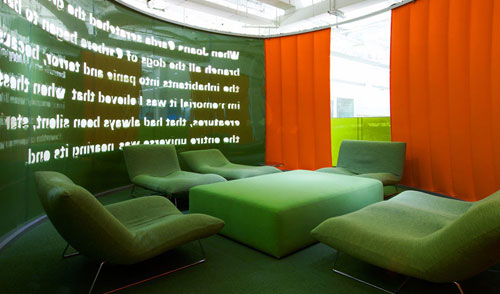 Chamber of Commerce and Industry, Slovenia
This has to be the coolest government office I've ever seen! The organic looking white framework in combination with a lot of windows and tons of plants makes this office a real treat for your eyes.