Before you start, you might be interested in reading our first article that showcases awesome and inspiring offices.
There are few big corporations that dare to step away from conventional office design. Luckily, ANZ put their faith in Melbourne-based design studio 'Hassel'. They designed this beautiful head-office for the company. The various 'terraces' ensure a sense of space and maximum daylight penetration. It's no surprise that Hassel won the 2012 World Architecture Festival's Interiors and Fitout of the Year award for this amazing office.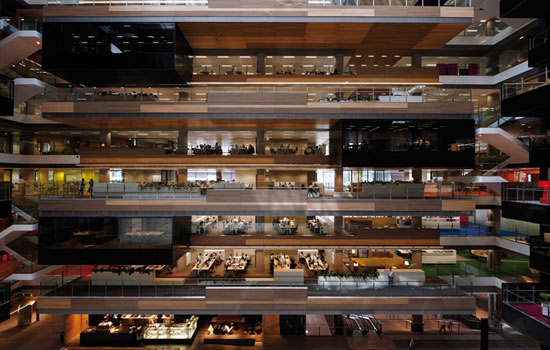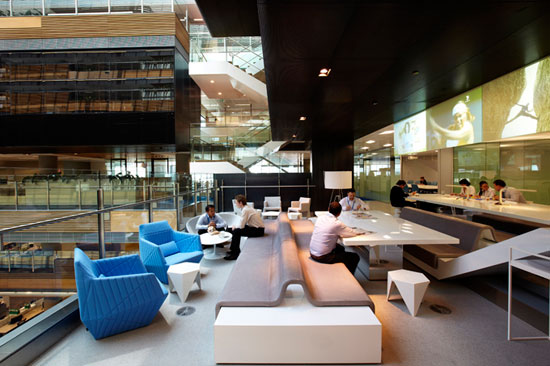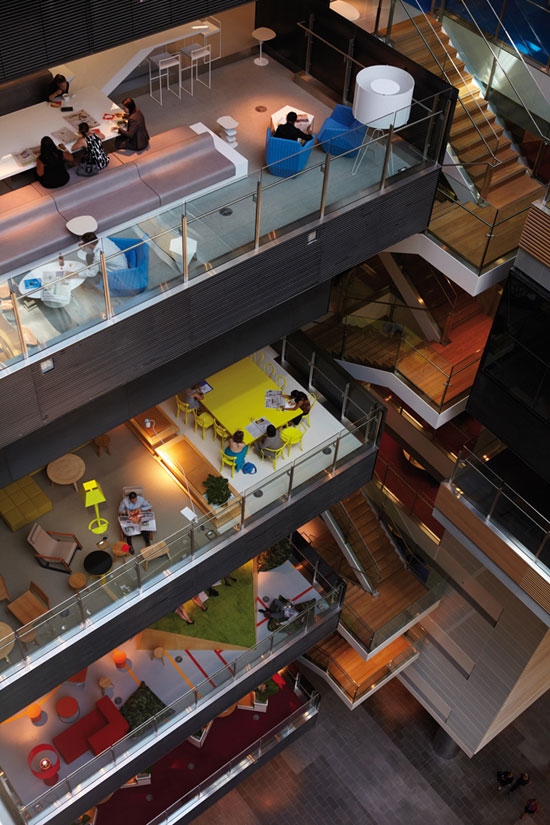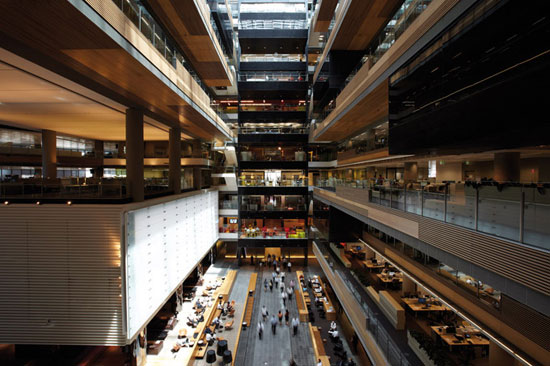 This office reflects the company's desire of becoming the employer of choice. This great office was also designed by Hassel. The design studio created an open, modern and fun environment for more than 3200 employees. To keep them happy they implemented an entire Funfloor with running track, indoor soccer, table tennis and concert spaces.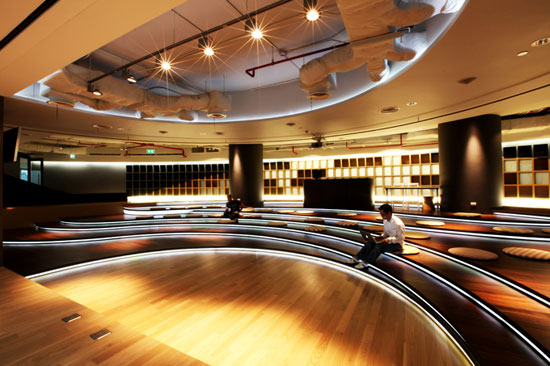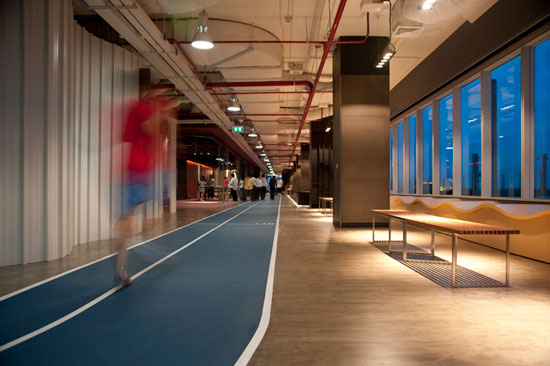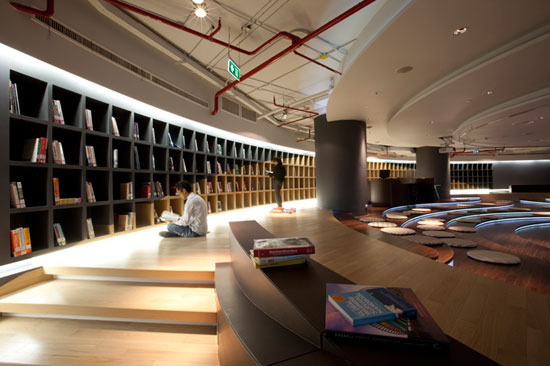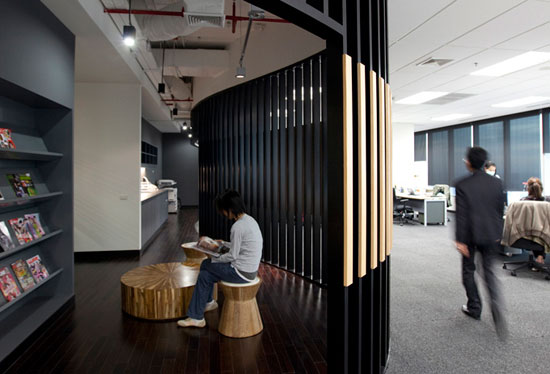 The Volkswagen Phaeton plant in Dresden, Germany doesn't really qualify as an office but it does qualify as one of the most amazing work-spaces in the world. At first it looks like a modern office block. But inside is car plant where Volkswagen assembles the 'Phaeton'. And the inside can definitely match the outside. Instead of bricks and concrete you'll find smooth metal and parquet floors, making this assembly line like no other.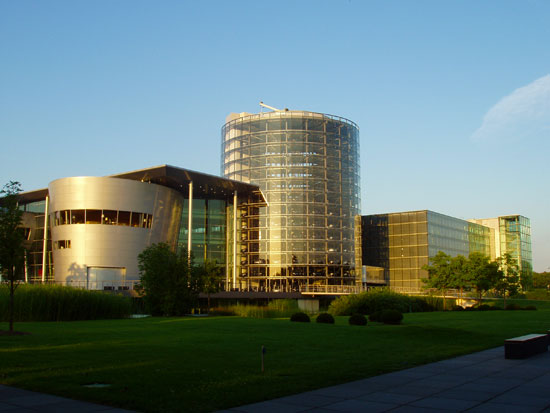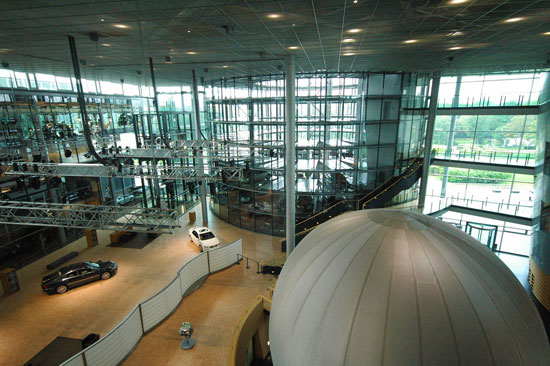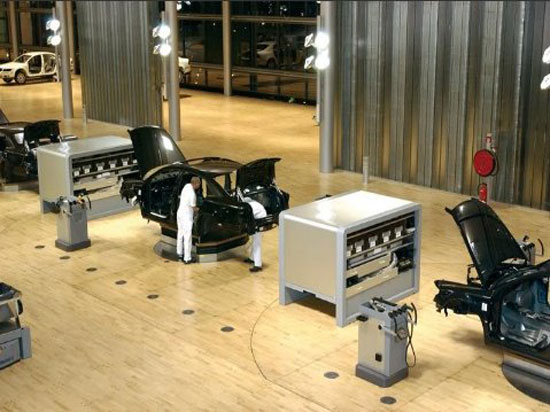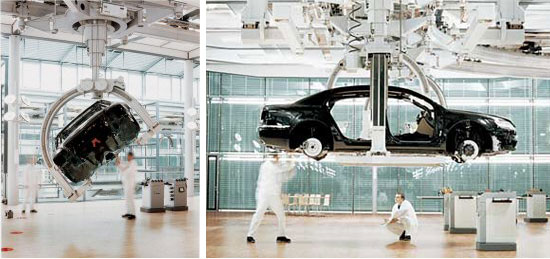 The Ogilvy & Mather's office was designed by M Moser and Associates, an international interior design agency. When you see this company's office, you'll agree that they went all out with the theme 'Carnival of ideas'. In this office it's all about fun: there's plenty of space, light and funky decorations. This truly is a workspace that stimulates employee's creativity.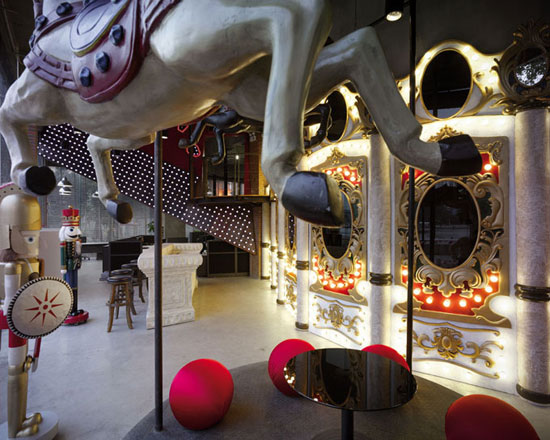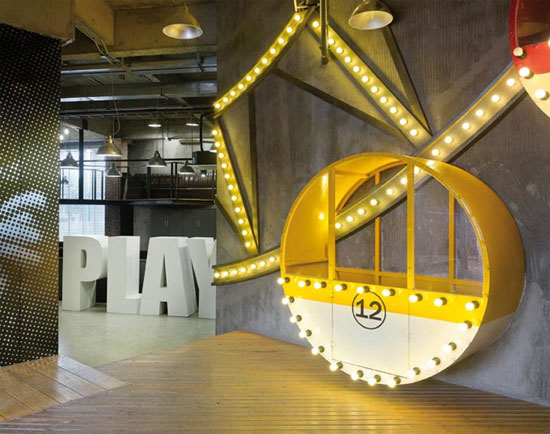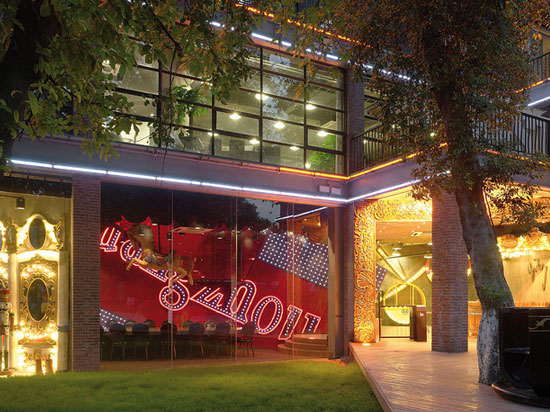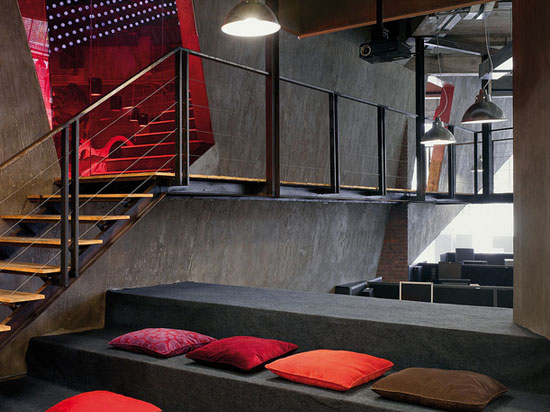 When I first saw these pictures, I was surprised that CheBanca is actually a bank. If my Italian was better I should have known, because the name literally translates to 'What a bank!'. The company stepped away from conventional, boring bank design and opted for a clean, modern look. This office, designed by Crea International, reflects the bank's focus on simplicity and transparency. The result is one of the most beautiful banks I've ever seen.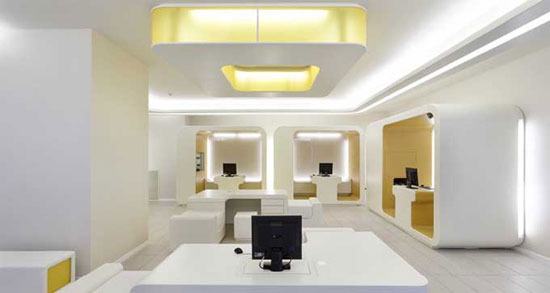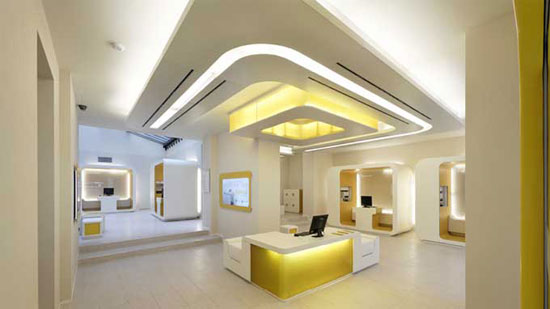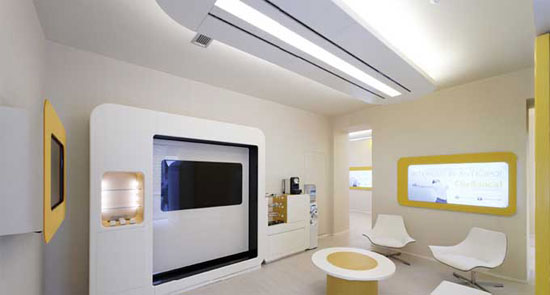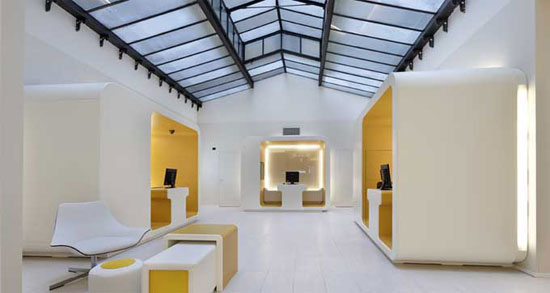 Disney has always been a company of dreams. Their employees deserve nothing less than a dream office. And that's exactly what they got. Clive Wilkinson Architects designed a fresh office for the Disney Store Headquarters. One of the coolest features is the lunch corner where brick-shaped chairs are stacked to form a colorful wall. And what about the huge honey comb which acts as a book shelf? For me it's the perfect combination of work & play.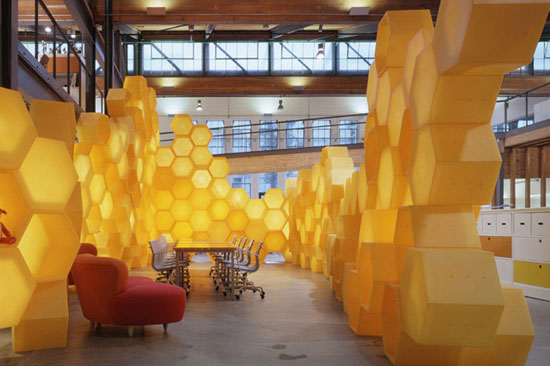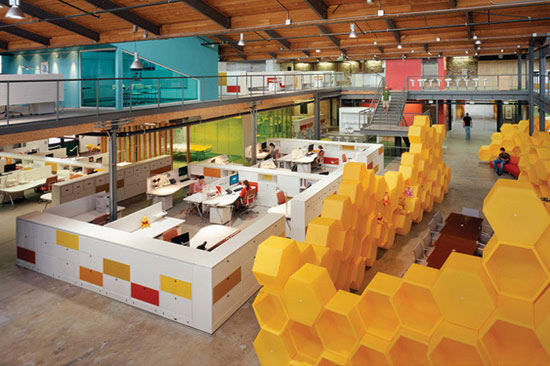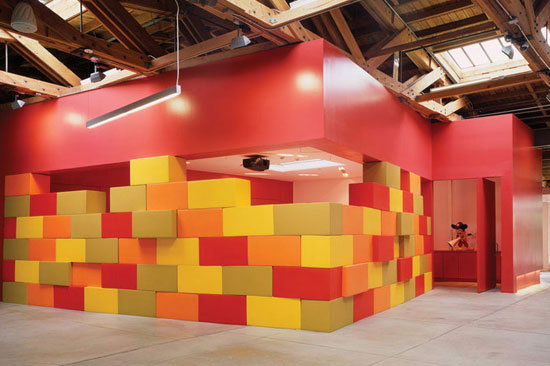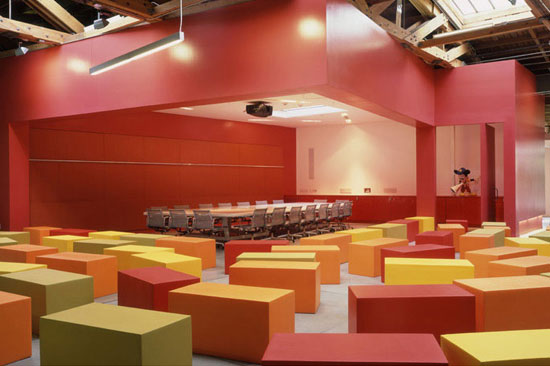 Haworth is one of the most successful global contract furniture companies. So naturally they need an eye-catching showroom to display their products. Clive Wilkinson Architects were commissioned to make this happen. The result? A showroom like no other, full of colors and quirky shapes.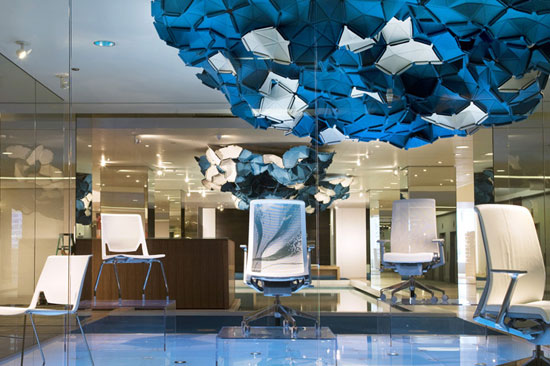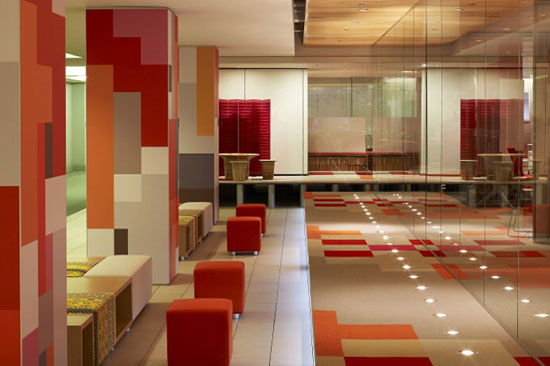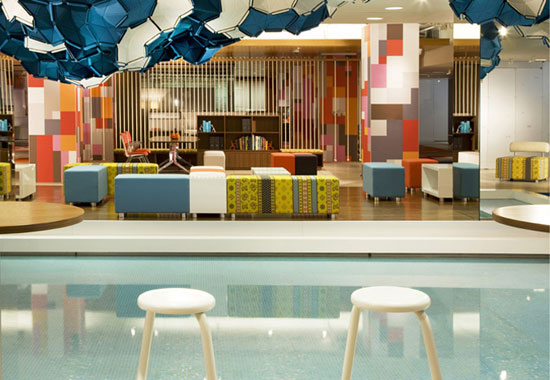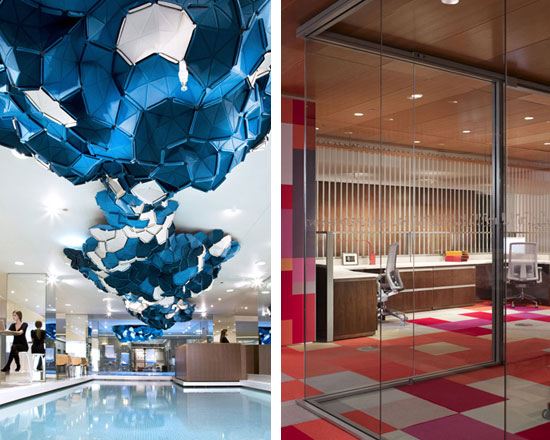 When Google bought YouTube in 2006 their offices got a completely new look (in line with Google's amazing office). The new office is filled with fun decorations and gadgets. There's a huge putting green if you want to play golf, a small arcade hall, a fitness center and even an indoor swimming pool. And if you're tired of roaming through this massive complex, you could use one of the free Segways.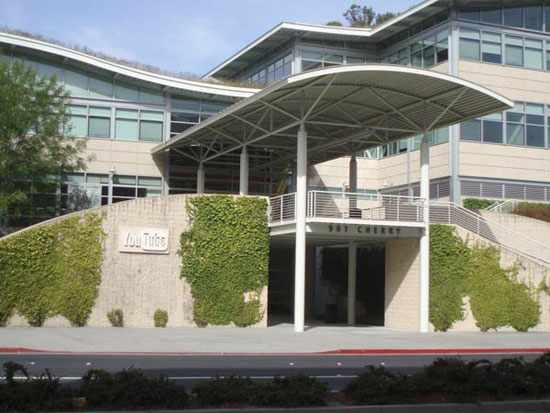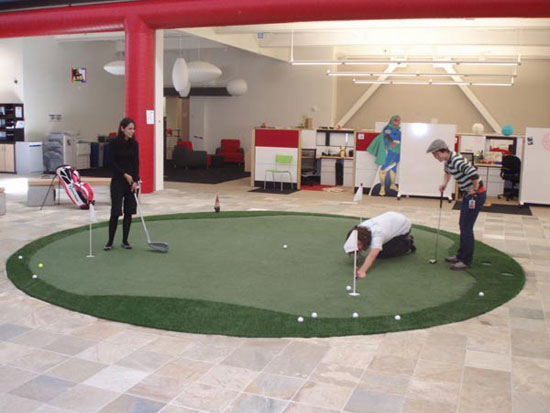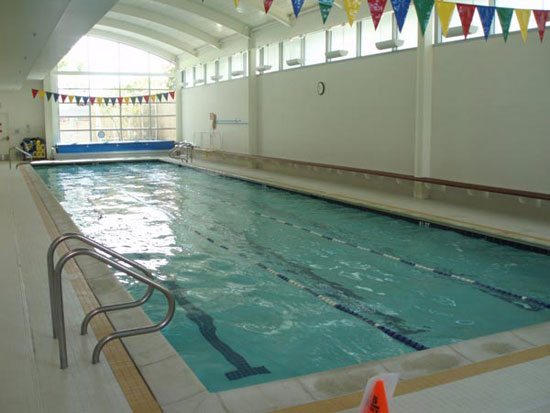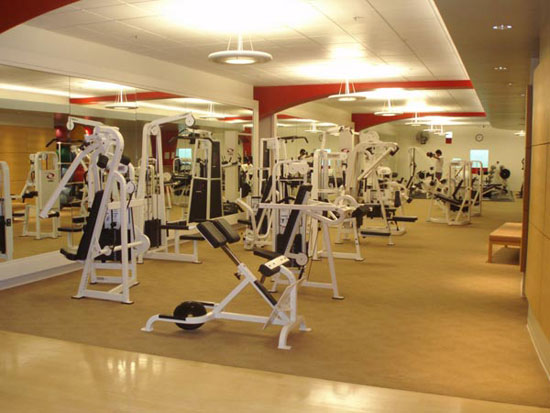 IPEVO is a VOiP hardware solution specialist located in Sunnyvale, California and Taipei, Taiwan. The company tried to create an organic office with lots of green elements. A lot of walls are covered in a mossy material and there are trees and plants all over the place. There's also a 'white board room' where the walls and tables are made with this material.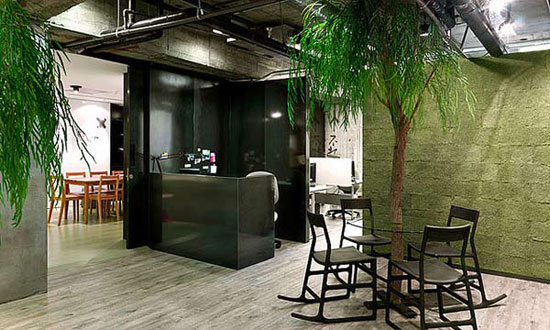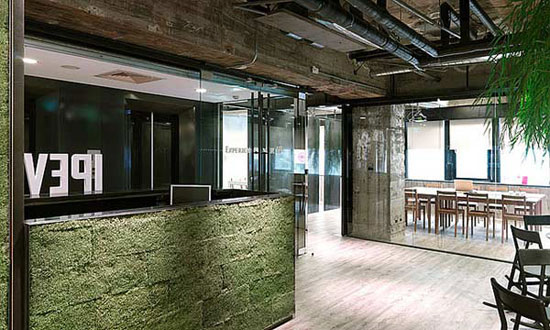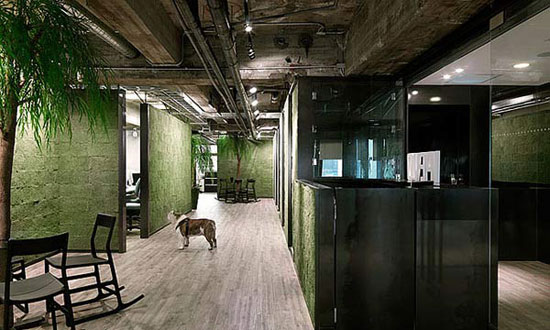 Generator is a next generation serviced office designed for the New Zeeland business community. It's a new approach for shared office spaces with a focus on design and relaxation. There are plenty of work spaces and meeting rooms. Tired of working all day? Take some time off in the lounge area, drink some coffee and play some games on the PlayStation.